DLSE Salon invite - What is the most important aspect of creating and developing the Digital DNA of your organisation?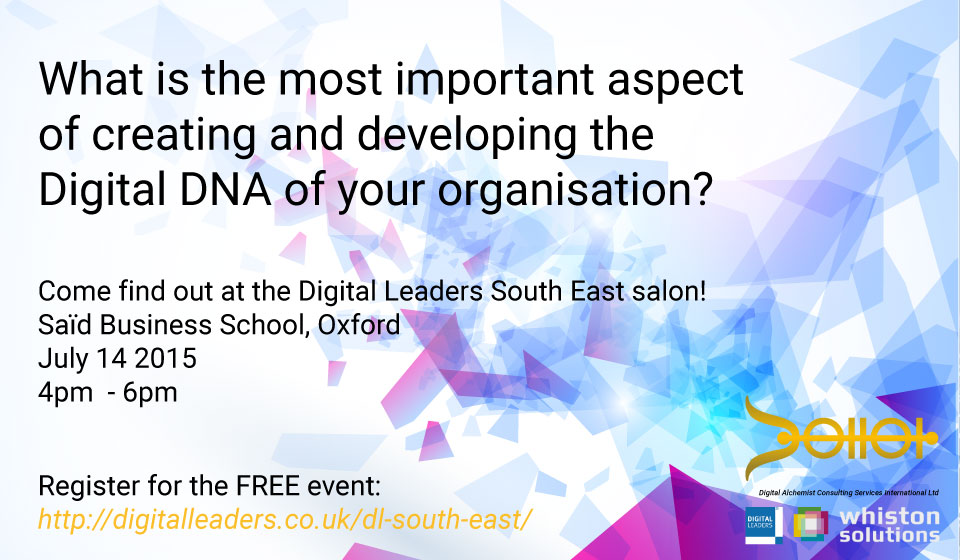 Digital Leaders South East Salon : Saïd Business School Oxford - July 14 2015.
Join us at Oxford University's renowned Saïd Business School for a round table discussion with the global brand icon Aston Martin. This Salon is from 4pm – 6pm and will connect two current digital topics and consider how these discussion themes relate to the public and private sectors.
First, this free Salon will look at the extraordinary case study of how digitisation is being integrated into the Aston Martin Work Service strategy. We will draw out the wider lessons for the transformation of business in the South East and the shortage of digital skills in the region.
Back to news